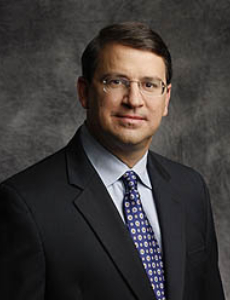 John Georges
Chief Executive Officer, Georges Enterprises
Married to Dathel Coleman Georges, and full of passion, John Dennis Georges has cultivated achievements in both the public and private business sectors. Georges has strived to maintain marked integrity in the local, regional, statewide and national communities. Through successful business developments, faith based initiatives and philanthropic efforts, Georges remains a driving force.
After graduating from Tulane University where he majored in management with an emphasis on accounting, John worked for his family business, Imperial Trading Co., which was started by his immigrant grandfather. He took the family's company to a billion dollar corporation. John serves as Chief Executive Officer for Georges Enterprises, a Louisiana conglomerate which includes Imperial Trading Co., a national food distribution for convenience stores headquartered in New Orleans and regional offices in twelve states.
In the past 22 years, John has served on several state, national and international boards. During his appointment on State of Louisiana Board of Regents, more than 600 duplicated programs were successfully eliminated. As a trustee for Crimestoppers he helped to secure permanent funding for the program from the legislature. He supported the establishment of Baton Rouge Community College, and facilitated collaboration between LSU and Tulane Medical Schools in areas such as gene therapy.
John is a Trustee for the National World War II Museum, Past President of the Young Presidents Organization of Louisiana, past member of the Tulane University President's Council, the University of New Orleans Foundation, the LSU Medical Foundation Board, New Orleans and Jefferson Parish Business Councils, World Trade Center and the Chamber of Commerce.
A firm believer in education and entrepreneurship, John founded the Lemonade Day in Louisiana. A community event that gives children an opportunity to learn the inner workings of running a business, Lemonade Day has helped more than 5,000 children become entrepreneurs.
John's Greek heritage and religion is a foundation for him in business and every day life. During Hurricane Katrina John was president of the Greek Orthodox Community in New Orleans and was instrumental in rebuilding the Greek Orthodox Church and Hellinic Cultural Center by raising over $4 million in just three months. He also chaired the Katrina Relief Fund at Metairie Park Country Day School, raising more than $5 million to re-open the school.
John established the Galatoire's Foundation, named after the restaurant he owns, to expand local cultural programs, contributing over $250,000. Galatoire's has made significant contributions to Dillard University, Habitat for Humanity, the World War II Museum, St. Augustine Catholic Church, Dress for Success, and Young Leadership Council for New Orleans.
John and Dathel live in New Orleans with their children Zana, Liza and John Jr. (Nike).